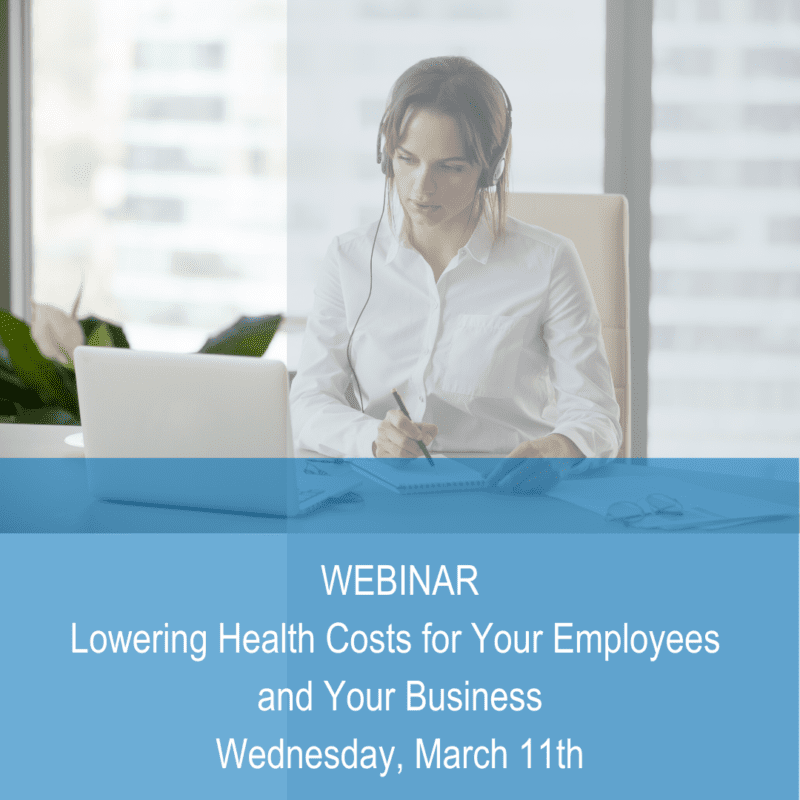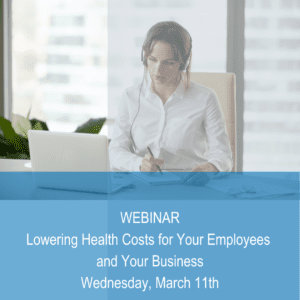 Join us for this webinar!
Lowering Health Costs for Your Employees and Your Business
Wed, Mar 11, 2020 11:00 AM – 12:00 PM CDT
Learn how to control and manage your company's health insurance with proven strategies and actionable opportunities that effectively lower costs. This webinar promises to arm you with cost saving strategies you can put into effect to save both you and your employees money today and over the long-term.