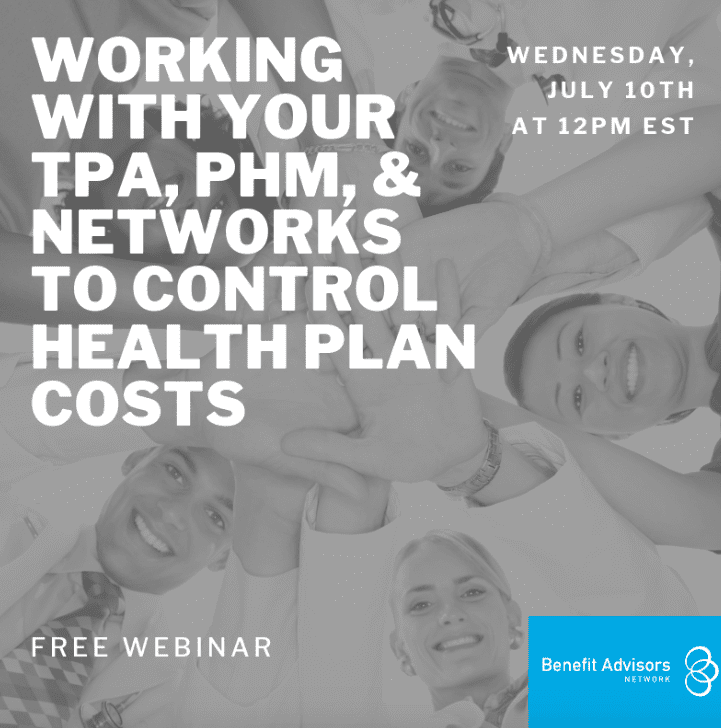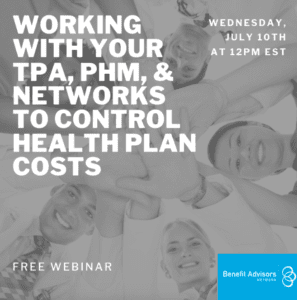 WORKING WITH YOUR INDEPENDENT THIRD-PARTY ADMINISTRATOR, PHARMACY BENEFIT MANAGER, AND NETWORKS TO CONTROL YOUR HEALTH PLAN COSTS
Wednesday, July 10th
Presented by David Konrad
This session will take a deep dive into the benefits of working with Independent Third-Party Administrators, Pharmacy Benefit Managers, and Narrow Networks.
What is an Independent TPA and PBM? How are PBMs and TPAs paid? What is a Narrow Network? How does our plan implement these strategies? Answers to these and many other questions will be explored.
Attendance at live webinar is eligible for SHRM, HRCI, and CEBS credits. Please Join us by viewing the Word Document below.