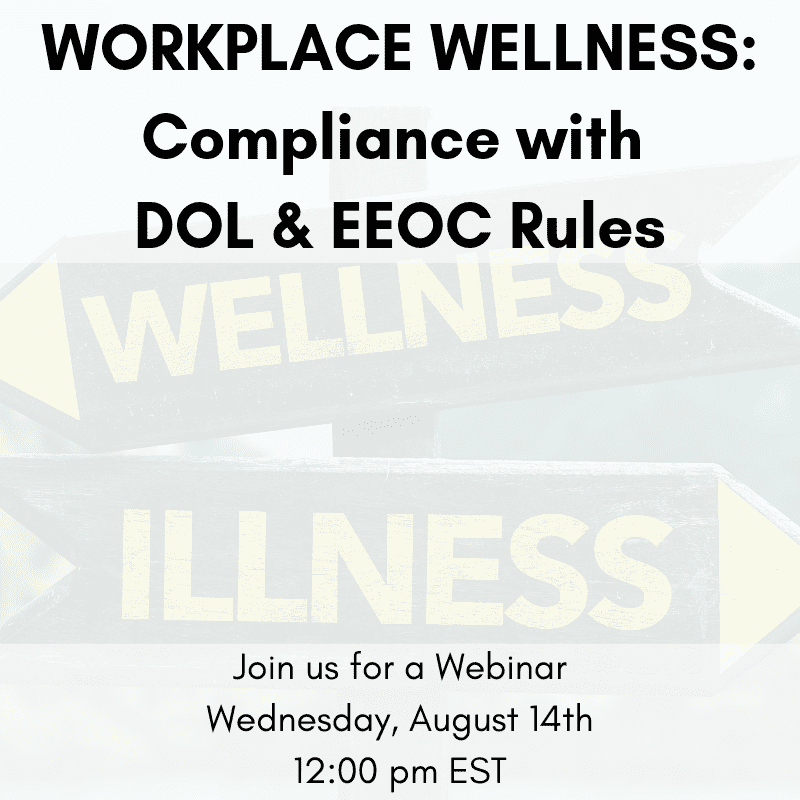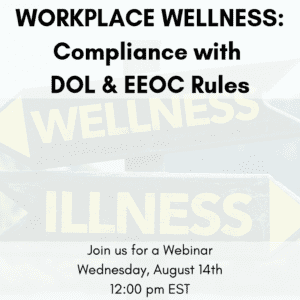 Stacy H. Barrow, Esq.
Legal & Compliance Director
Wednesday, August 14, 2019
12:00 noon Eastern
During this informative webinar Stacy H. Barrow, Esq., BAN's Director of Compliance, provides an overview of the legal and regulatory guidelines for wellness programs under DOL and EEOC rules. Attendees will gain an understanding of how DOL and EEOC rules apply depending on the type of wellness program offered, how limits on rewards work depending on the types of wellness programs offered, and recent court cases of interest.
Takeaways include:
An understanding of which laws apply to wellness programs
Information on how the limits on rewards apply
Best practices for ensuring that wellness programs comply with applicable laws
This webinar is eligible for SHRM, HRCI, and CEBS credits, which will be sent by the agency after attendance is verified. Click the picture to register.