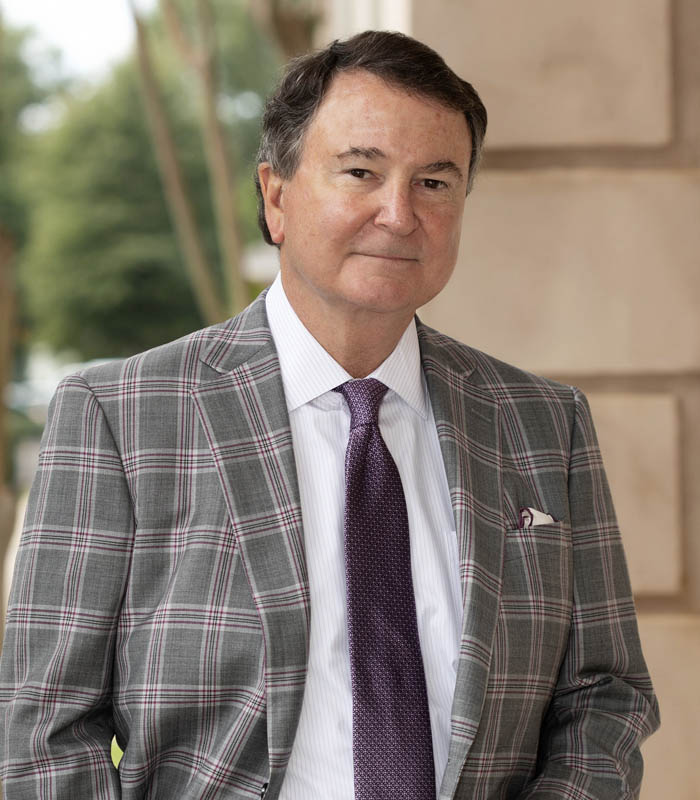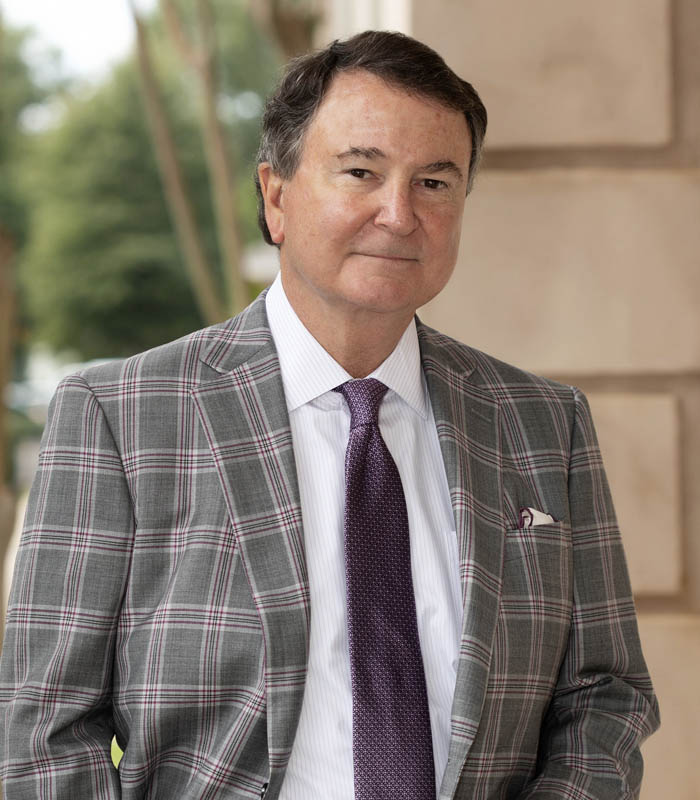 Barrie started his agency as Harmon Co. in 1977. Later, Barrie took on a partner which prompted a name change to The Harmon Cone Company.  The agency's current name, Harmon Dennis Bradshaw, dates from 2003. Harmon Dennis Bradshaw has grown rapidly through the years. Meanwhile, Barrie has served a crucial role as the steadfast leader.
From the beginning, his journey into business started with a solid foundation in education. Barrie earned a master's degree in Business Administration from the University of Alabama. In fact, he remains active with his school as a member of the University of Alabama – President's Council. Additionally, Barrie served as a house project member for the Alpha Tau Omega Fraternity.
As a Montgomery native, Barrie came home after college to build his business. Consequently, his business would invest in the community where he grew up.  For decades, Barrie and his wife, Laura, have been devoted to the growth and sustainability of Montgomery. Their community involvement includes Principal Sponsorship of the Alabama Shakespeare Festival; Philanthropy Program Sponsorship of The Montgomery Academy; and additional supporting sponsorships of Service Dogs Alabama, Family Sunshine Center, Jackson Hospital Foundation, Common Ground and House to House, Valiant Cross Academy, Montgomery Christian School, Montgomery Symphony Orchestra, Bridge Builders and Cloverdale Playhouse.
Certainly, service to the community continues to be an important part of Barrie's life.  As a result, his past and present service to the community is a true testament of devotion to the well-being of others.  Some of Barrie's experiences include serving as Past President and Board Member of Montgomery Country Club; Legacy & Sustaining Co-Founder/Director of Montgomery Area Chamber of Commerce; Past President and current Board Member of the Montgomery Area Business Committee for the Arts; Board Member of the Montgomery Airport Authority; Board Member of the Central Alabama Community Foundation; Foundation Board Member of the Boys & Girls Club.
So, Barrie is dedicated to the success of the City of Montgomery but also passionate about the success of his clients.  Through the years, a vast number of clients representing different business industries have been helped by HDB. Countless businesses have seen the benefit of utilizing the expert risk management solutions provided by Barrie and his team.
As the founding member and CEO of one of the largest independent insurance agencies in Alabama, his leadership has provided an environment for growth and dependability. Presently, Barrie continues to be active in the agency's operations and sales while serving as a valuable resource for his clients.
Harmon Dennis Bradshaw, Inc. is an independent insurance agency made up of exceptional, passionate people focused on protecting you from the unexpected.
Let's discuss your insurance.
As an independent agency, we offer multiple options at competitive prices.